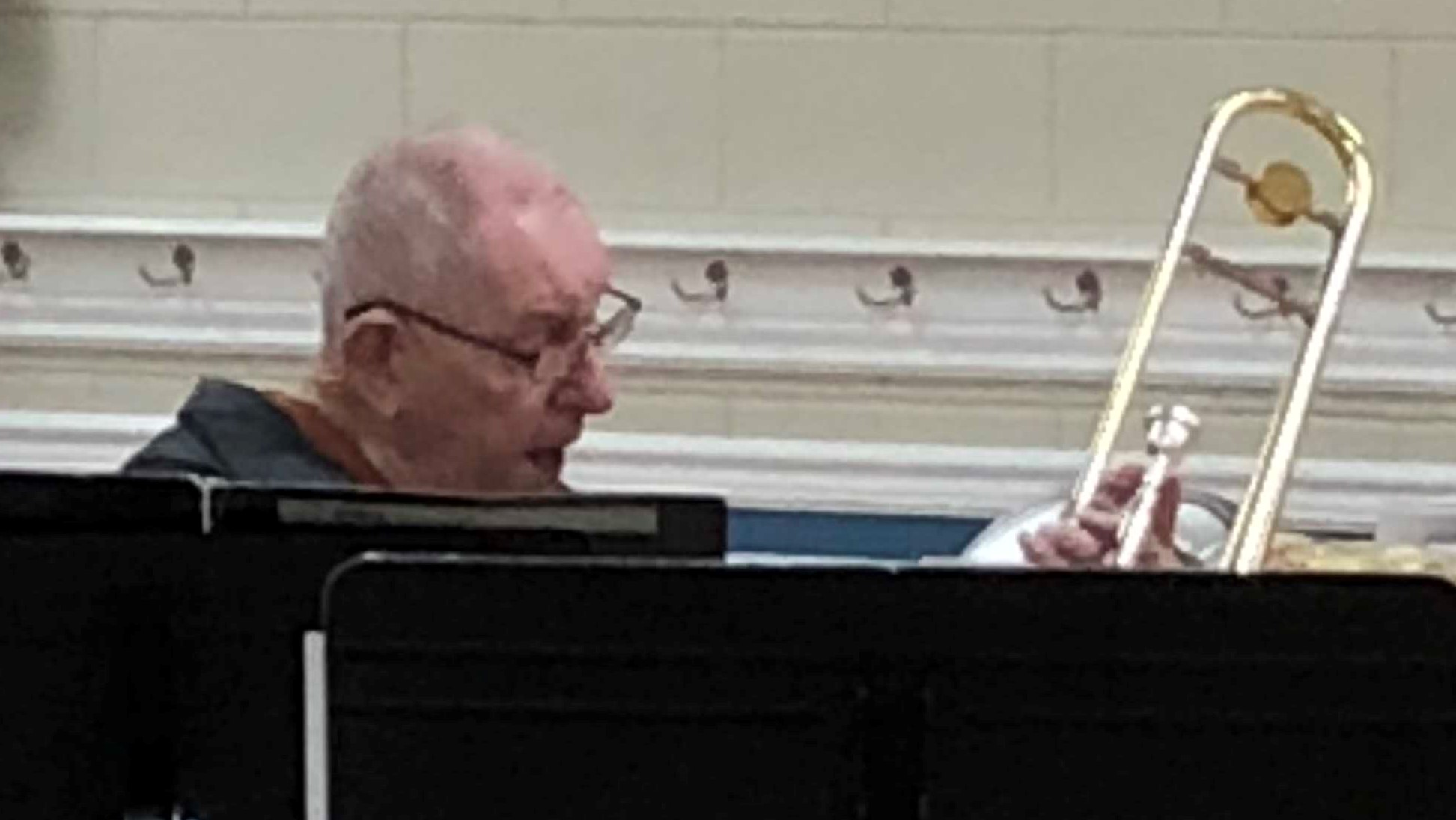 He put his horn together!  He played!  He stayed!  So glad to see him come back!  Welcome back, Sam.  We didn't totally wreck the band room while you were gone!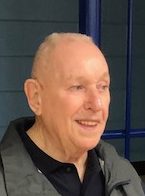 He stopped by for a visit and to check on us.  It was Grrrrreat to see him again!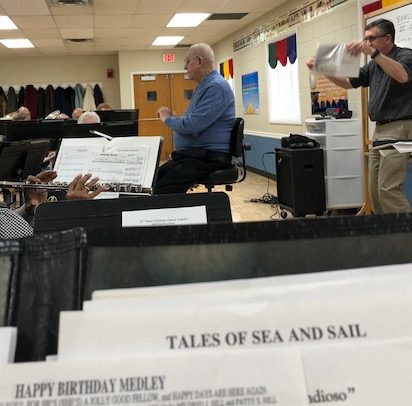 Sam thought he was directing "Amazing Grace" but we were receiving behind the scenes directions for "Happy Birthday!"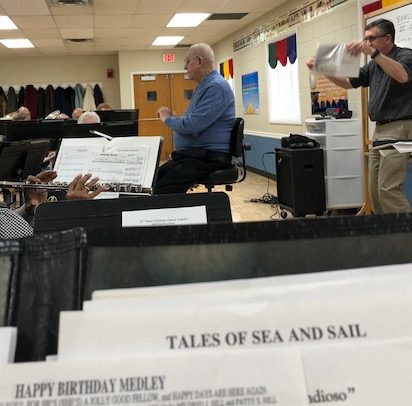 We played this stunt on John a few months ago so he thought turn about was definitely fair play!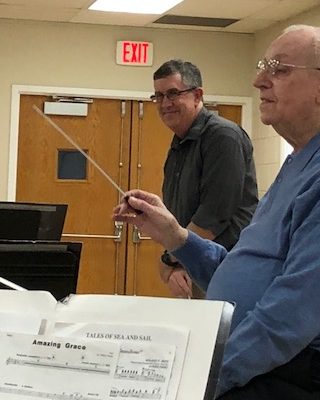 Sam received a bag full of socks – imagine that!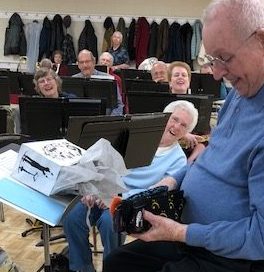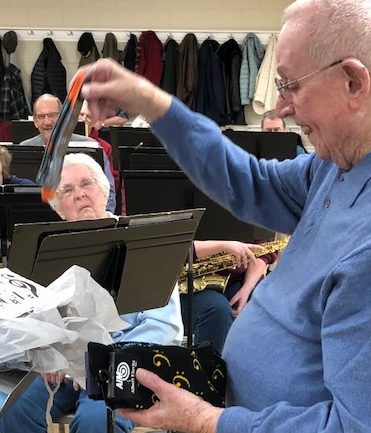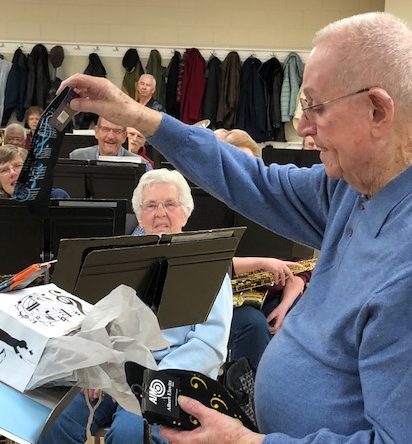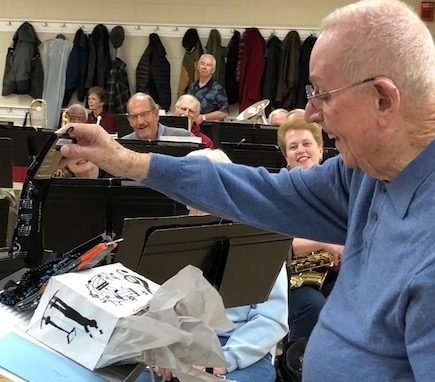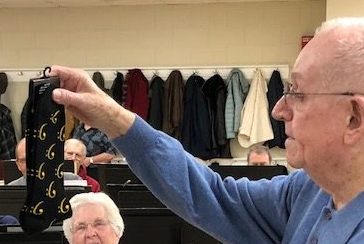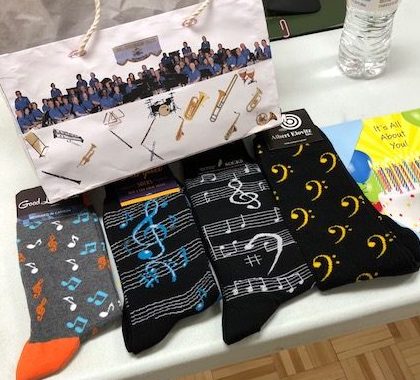 The whole event was instigated by Sam's former student "Oliver."
*******************************
His daughter may be innocent this year but I can't help but think she had an influence on his grandson's girlfriend!
When the Cat's Away the Mice will Play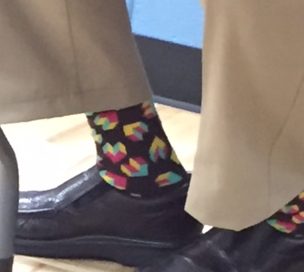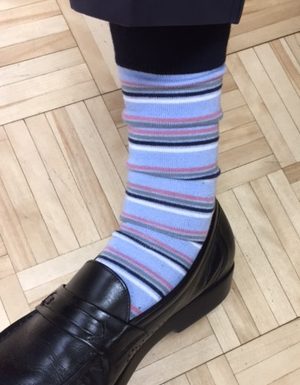 July stripes - pink (almost red) white and blue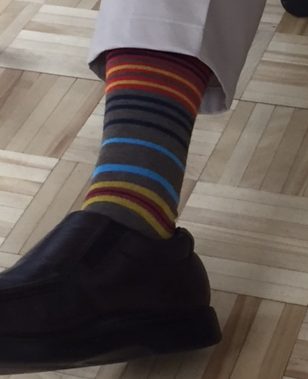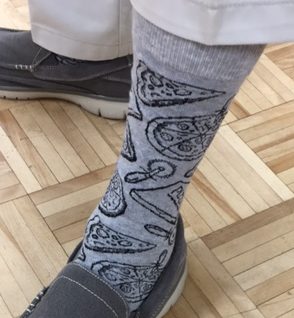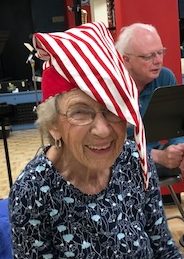 Mary's making Santa hats already!  It'll be here before we know it!
First it was musical socks — now it's musical shoes!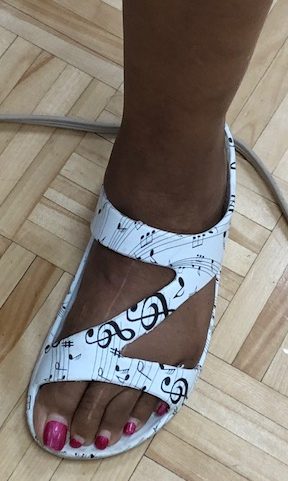 We were shorthanded in the percussion section so our Founder, Sam, offered to help.  However, it was just after break and he hadn't finished his doughnut yet.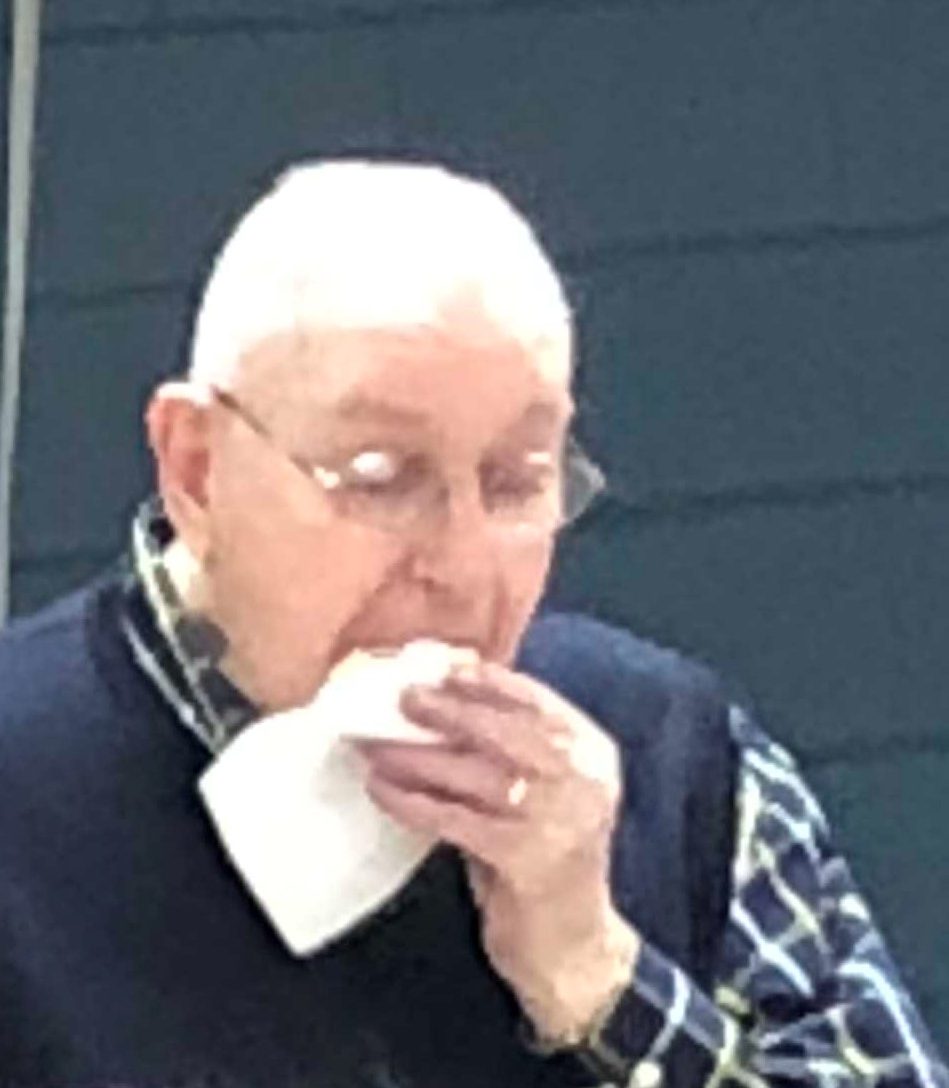 And he wasn't going to put that doughnut down, either!  A new challenge for the conductor-score-reading-expert was to read over the doughnut.  It was difficult but possible.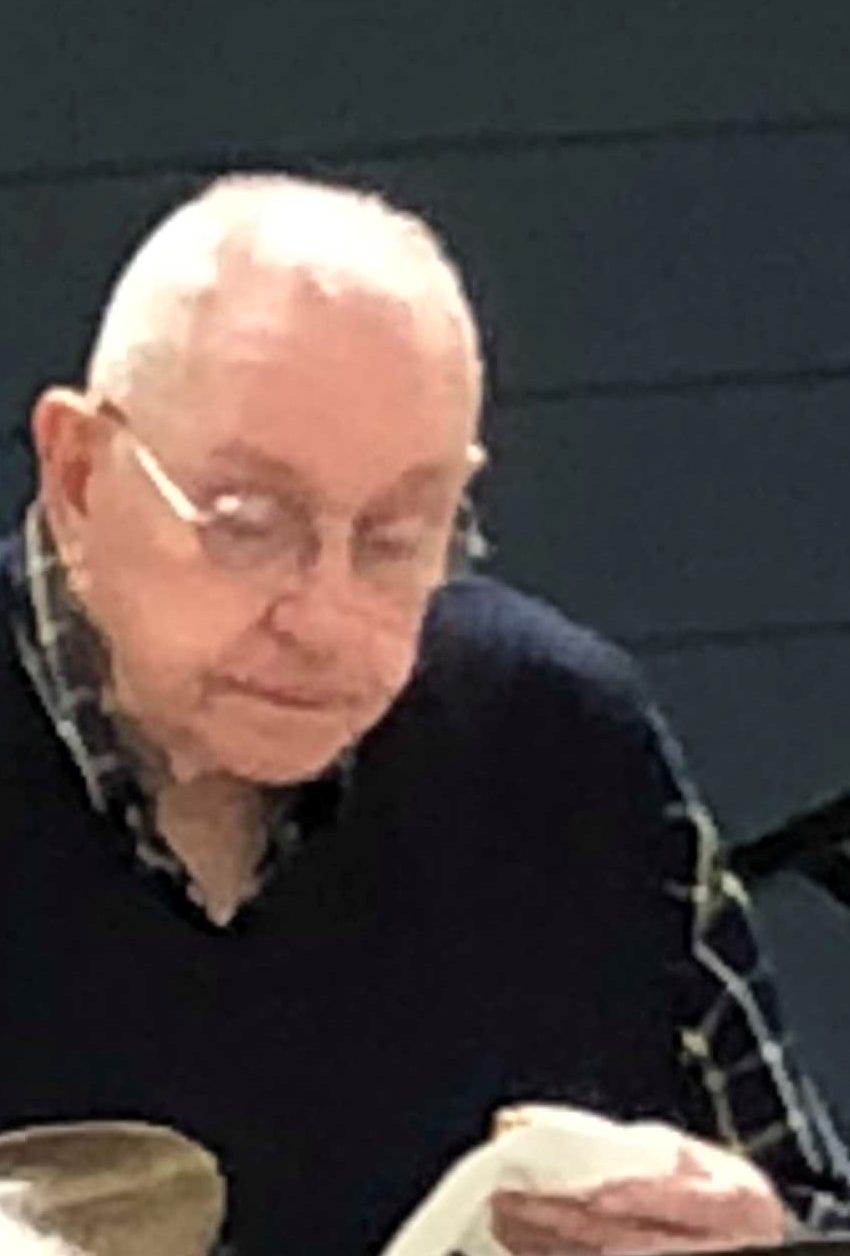 OK.  Let's get this show on the road.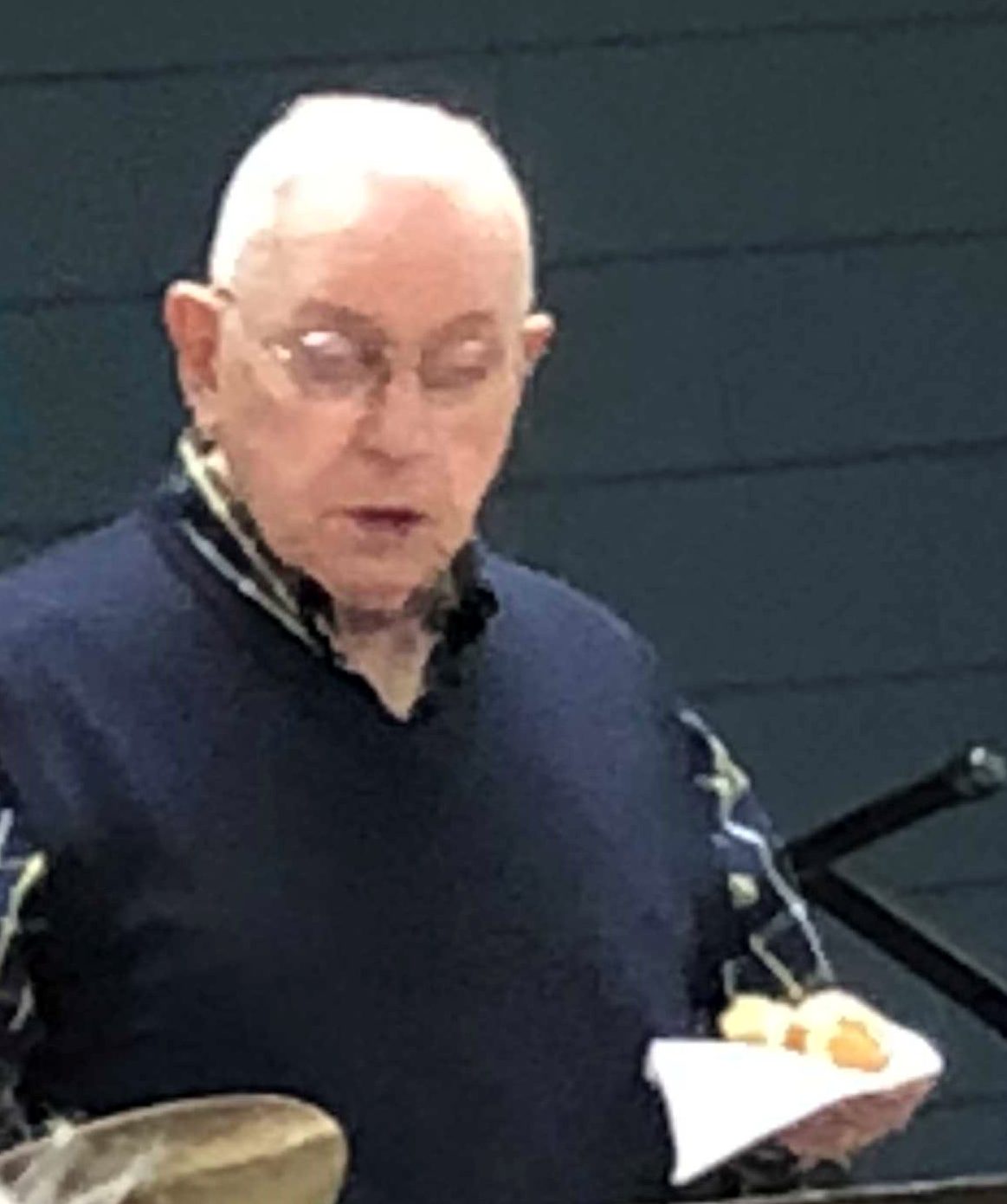 Count – 2 -3 -4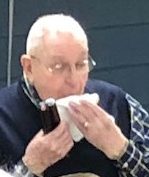 Bite 2 – 3 – 4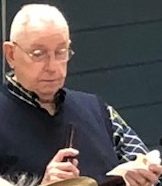 Count 2 – 3 = 4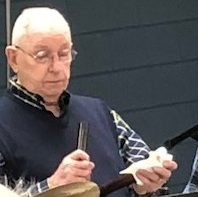 Only our beloved Sam can make a doughnut go thickety thickety thump.
The Whole Thing is Off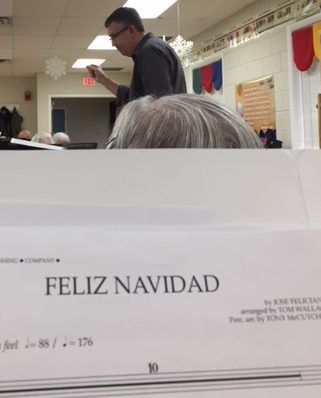 Poor, poor John.  After 30-some years successfully coping with high school students, he has taken on the challenge of Senior Citizens.  Feliz Navidad has a strange beat.  He describes it as "On on off off off . . . on on off off off . . . on on off off off . . . on on off off off."  Todd Hayden is usually a quiet gentleman with few words but today he cut loose:  "The whole thing's off!"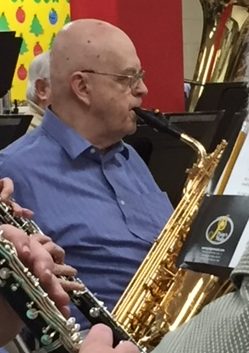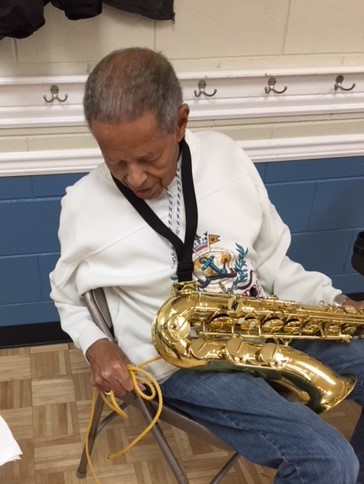 Bound and Determined
This gentleman was "bound and determined" to set up the entire rehearsal room even though he had already exceeded his energy level for the morning.  He found himself "bound' to the chair!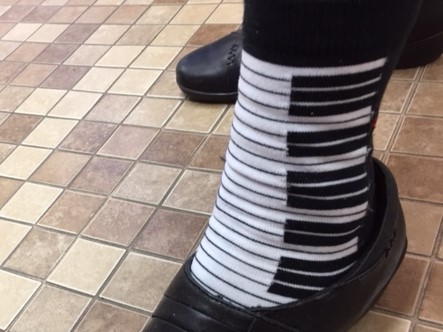 Piano Socks
It seems as though Sam's crazy socks have created a trend – take a look at these piano socks worn by one of our flute players!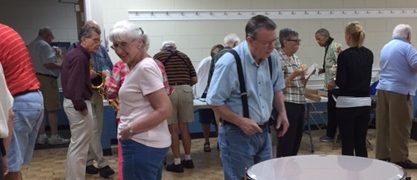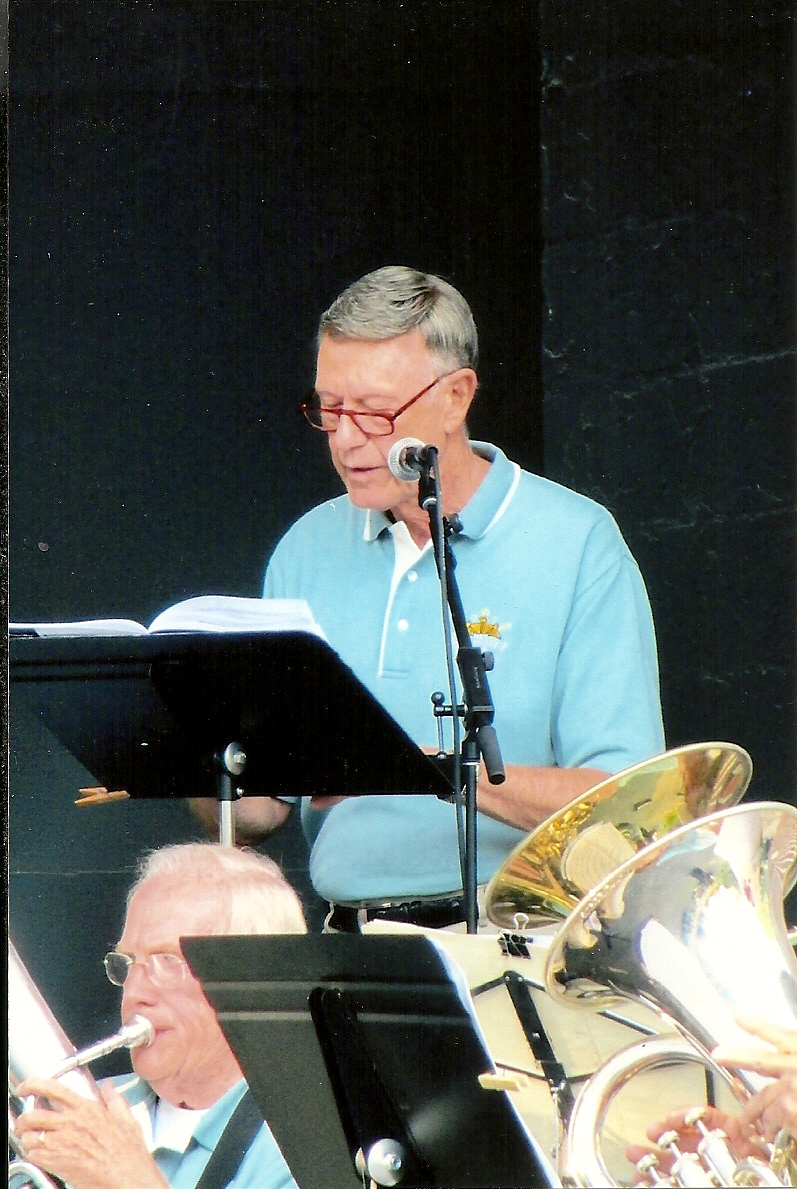 Who?
He says he "used to be Don Hines" but we're not sure just who he is these days!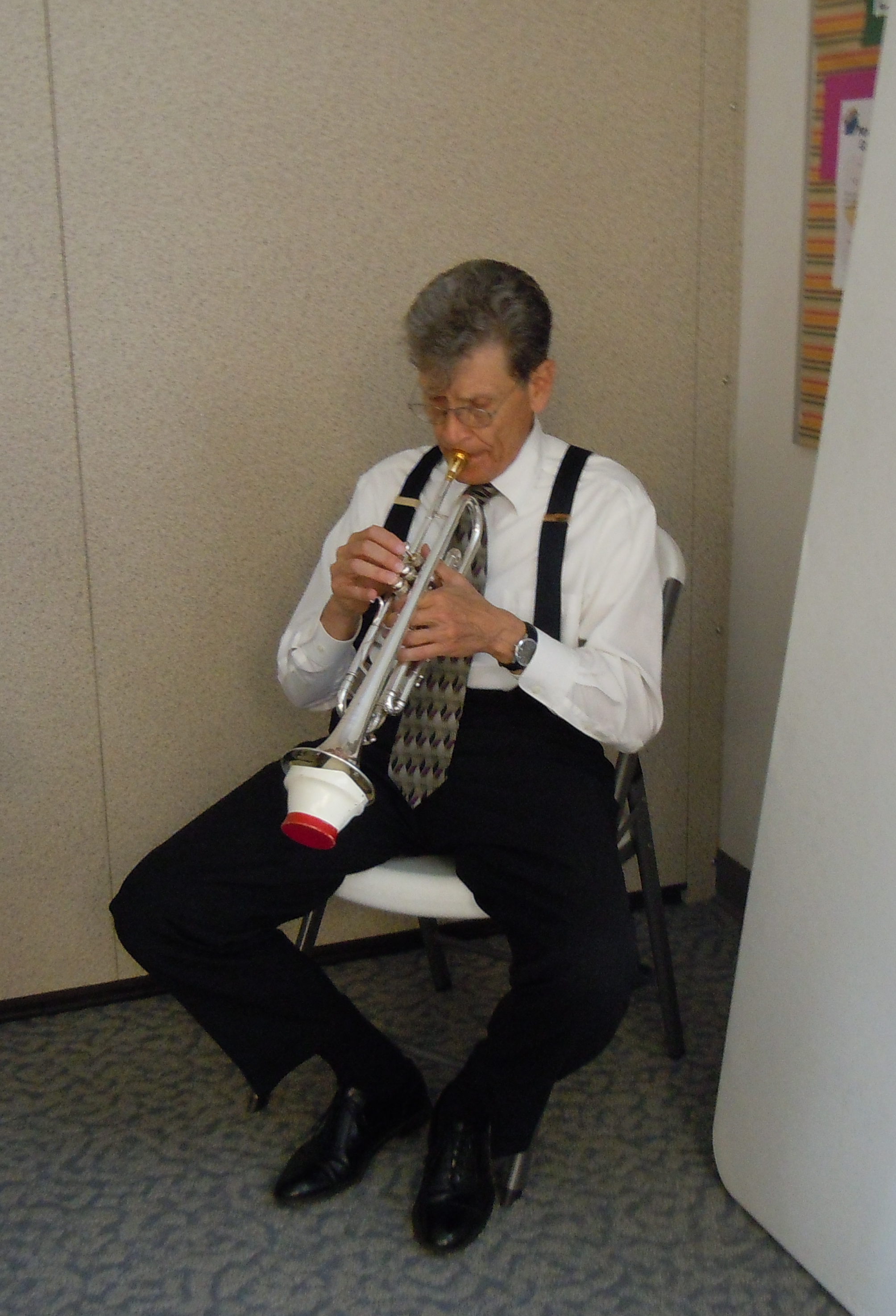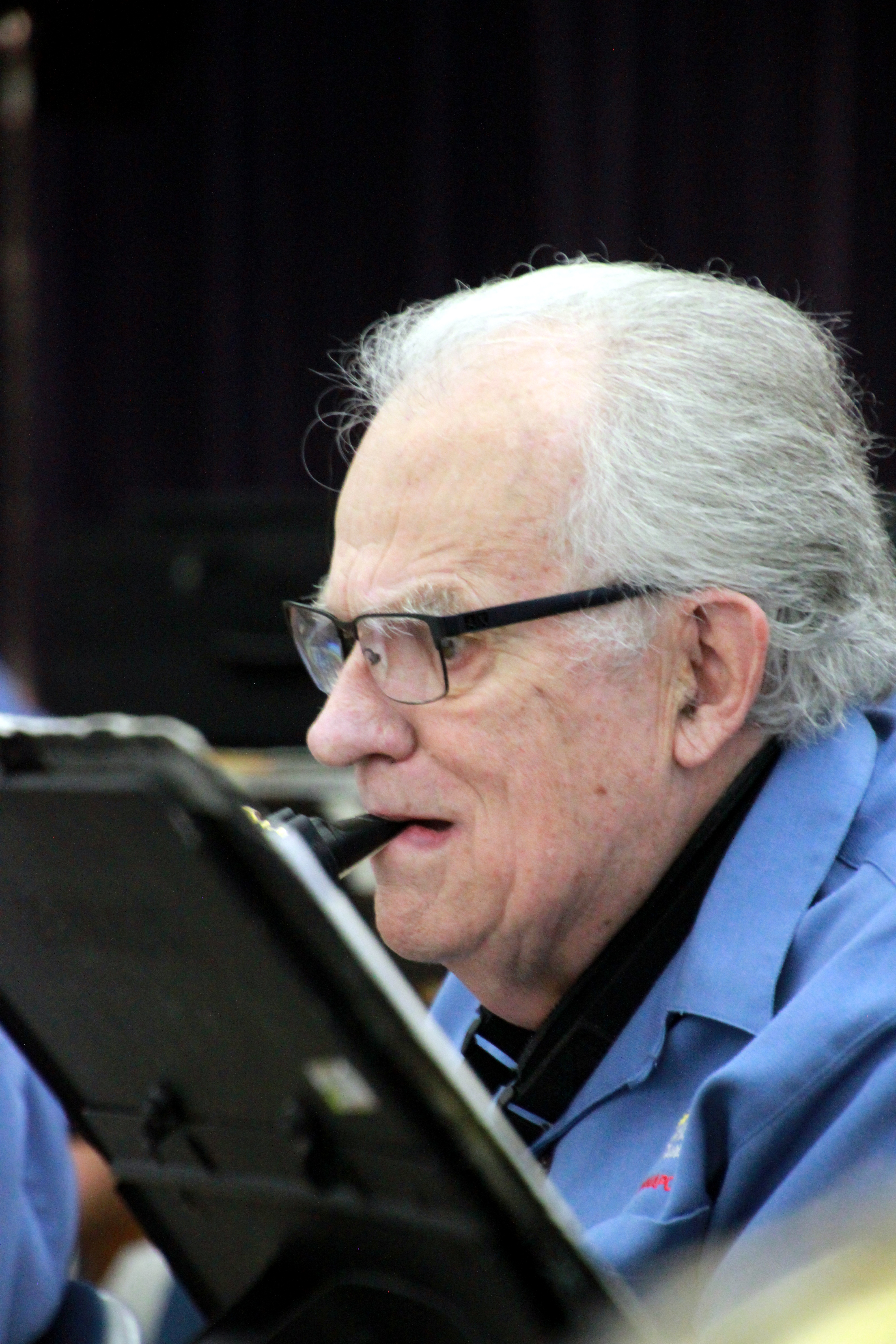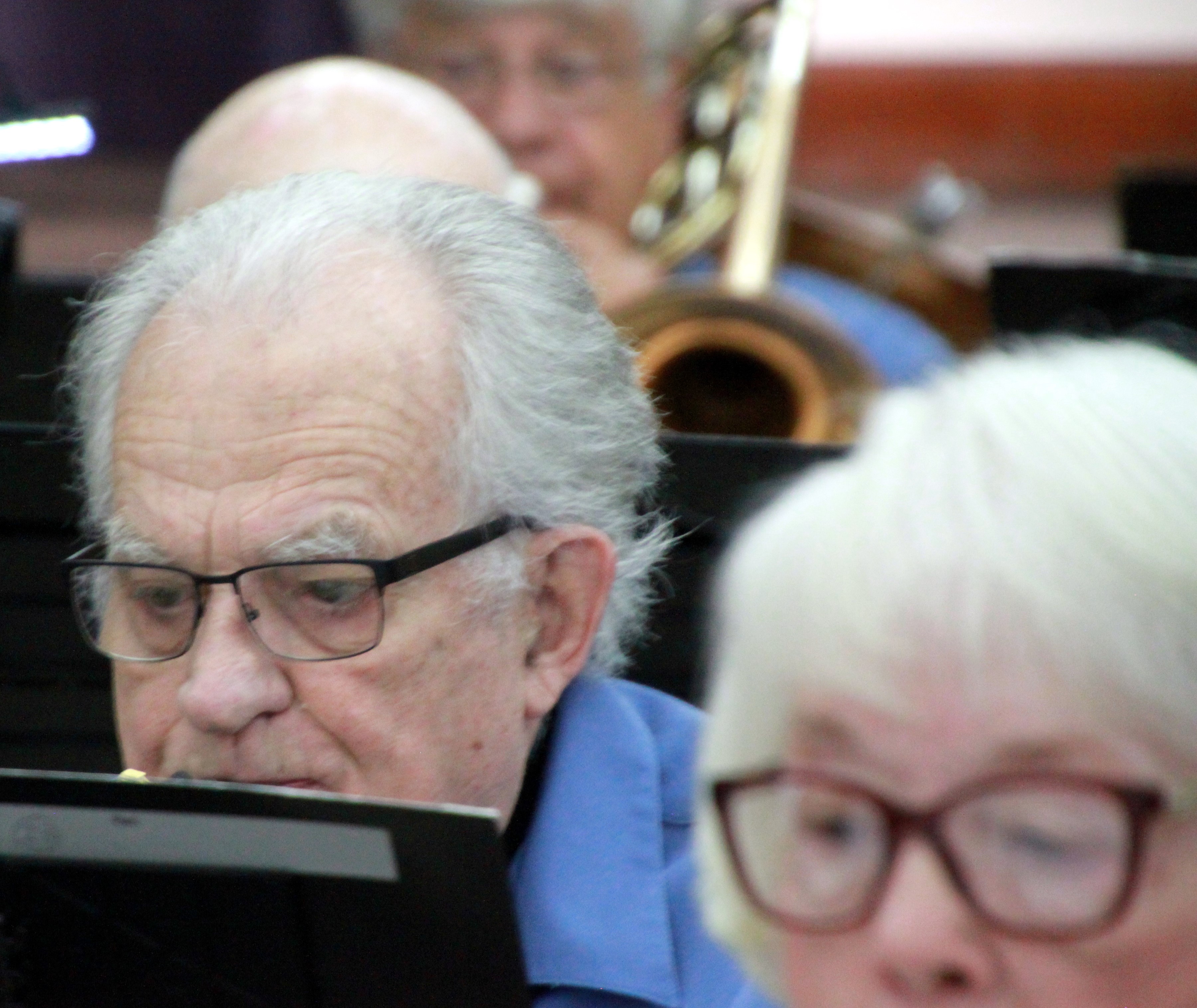 All eyes on the conductor?