Getting a bit complex here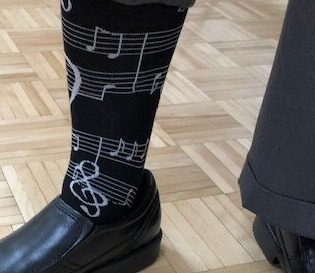 Baby It's Cold Outside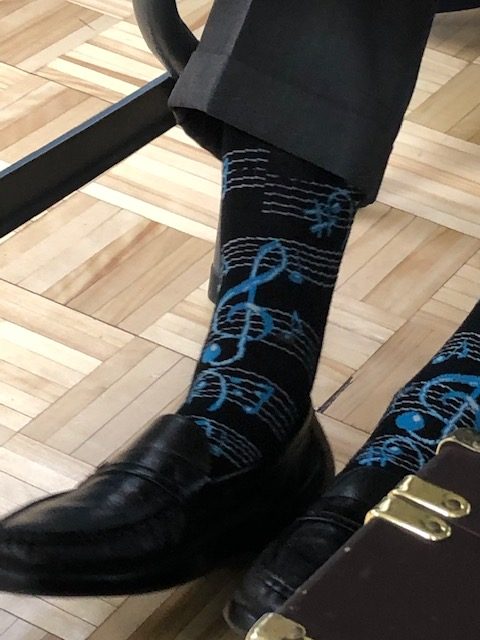 It's so cold outside the Treble Clef has turned blue!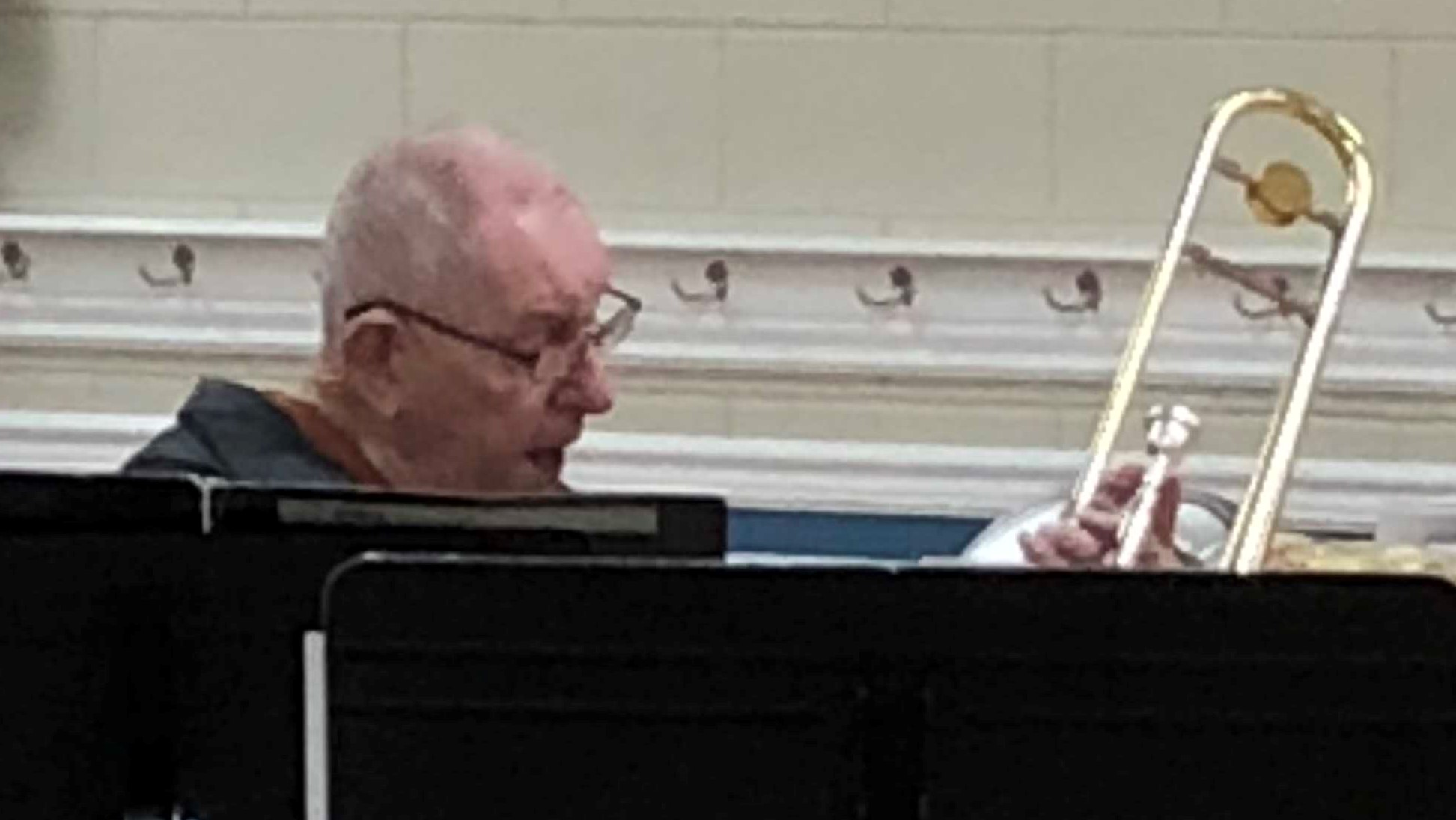 He put his horn together!  He played!  He stayed!  So glad to see him come back!  Welcome back, Sam.  We didn't totally wreck the band room while you were gone!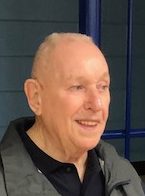 He stopped by for a visit and to check on us.  It was Grrrrreat to see him again!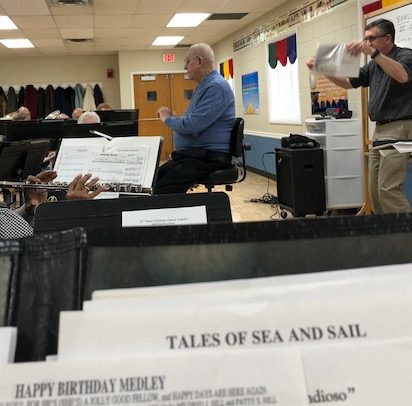 Sam thought he was directing "Amazing Grace" but we were receiving behind the scenes directions for "Happy Birthday!"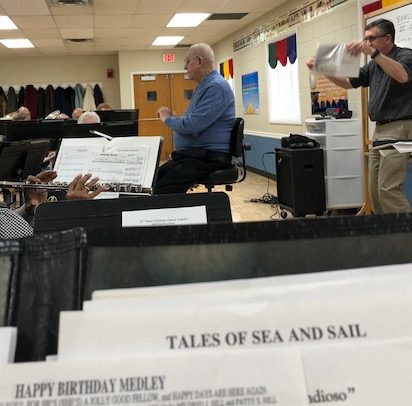 We played this stunt on John a few months ago so he thought turn about was definitely fair play!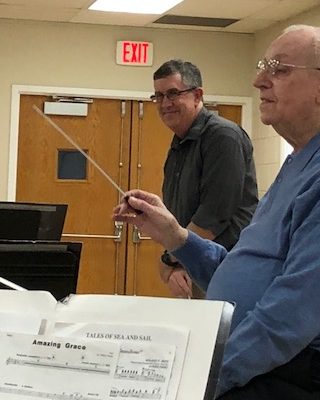 Sam received a bag full of socks – imagine that!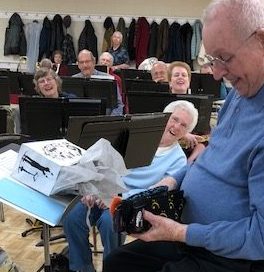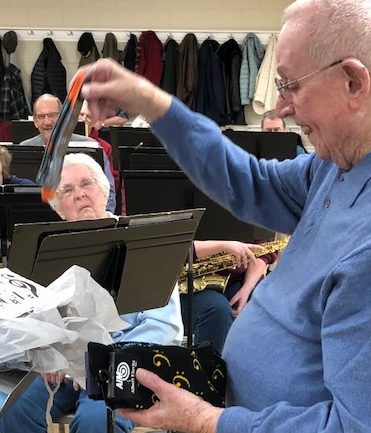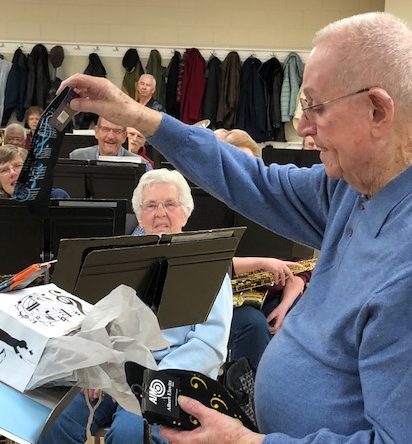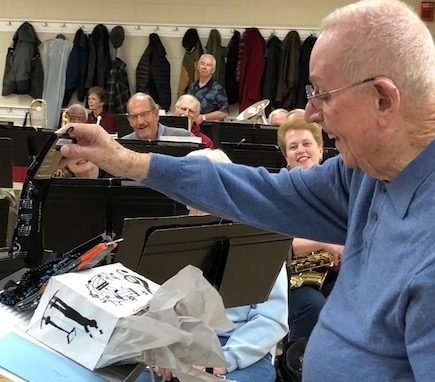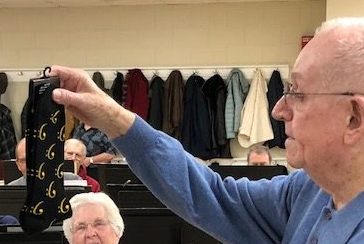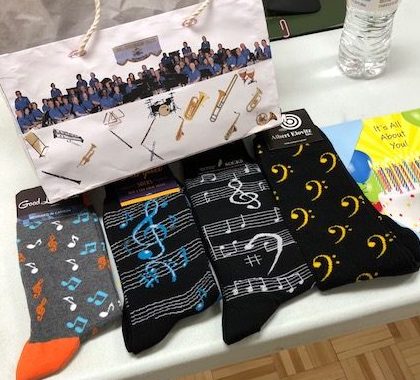 The whole event was instigated by Sam's former student "Oliver."
His daughter may be innocent this year but I can't help but think she had an influence on his grandson's girlfriend!
When the Cat's Away the Mice will Play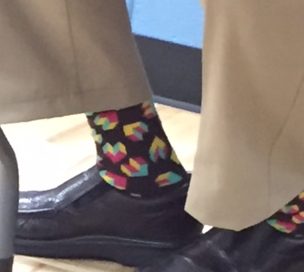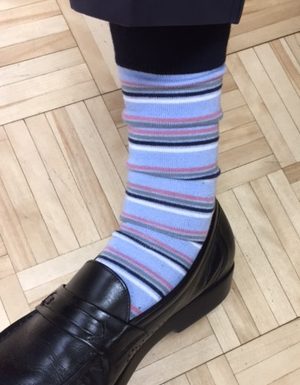 July stripes - pink (almost red) white and blue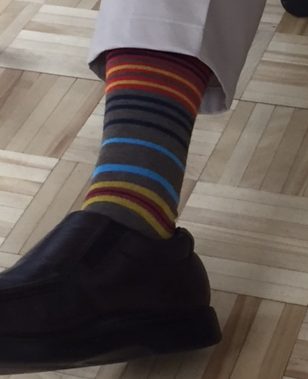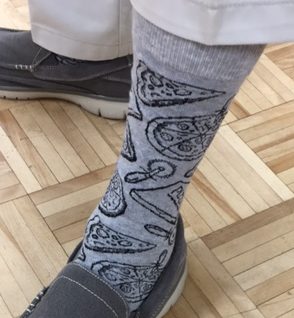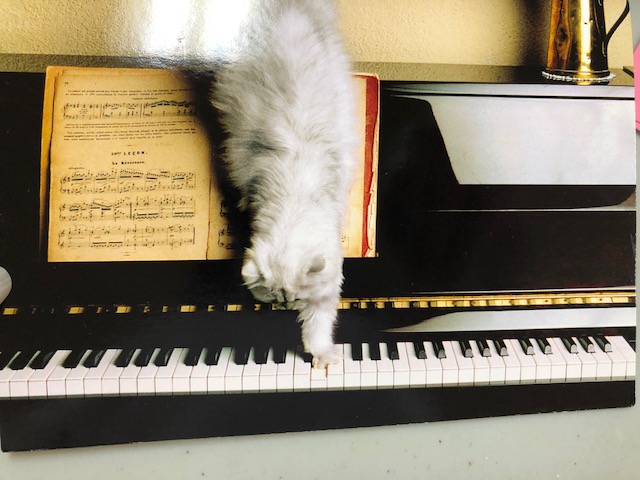 *******************************
*******************************
*******************************
*******************************
*******************************
*******************************
*******************************
*******************************
*******************************