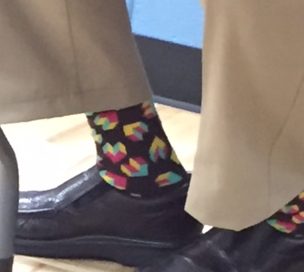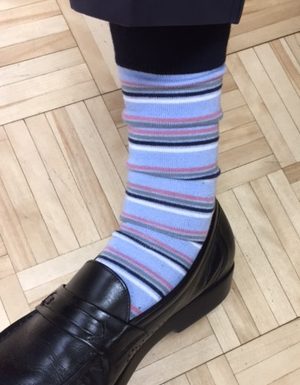 July stripes - pink (almost red) white and blue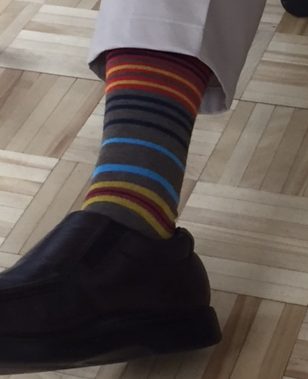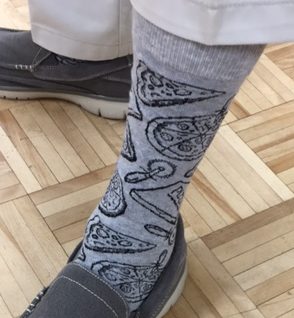 The Whole Thing is Off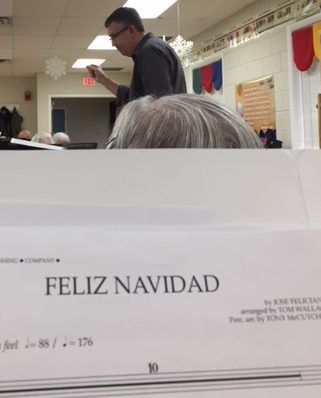 Poor, poor John.  After 30-some years successfully coping with high school students, he has taken on the challenge of Senior Citizens.  Feliz Navidad has a strange beat.  He describes it as "On on off off off . . . on on off off off . . . on on off off off . . . on on off off off."  Todd Hayden is usually a quiet gentleman with few words but today he cut loose:  "The whole thing's off!"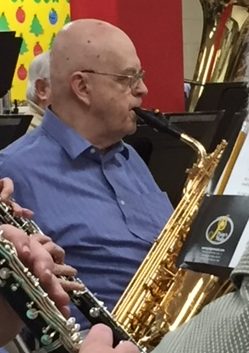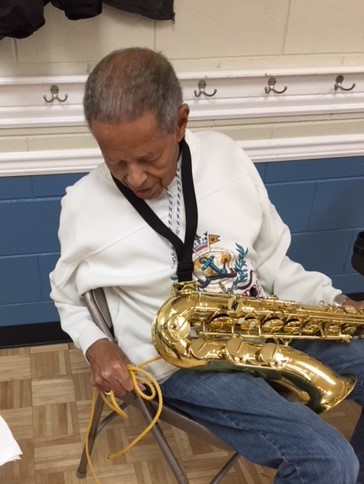 Bound and Determined
This gentleman was "bound and determined" to set up the entire rehearsal room even though he had already exceeded his energy level for the morning.  He found himself "bound' to the chair!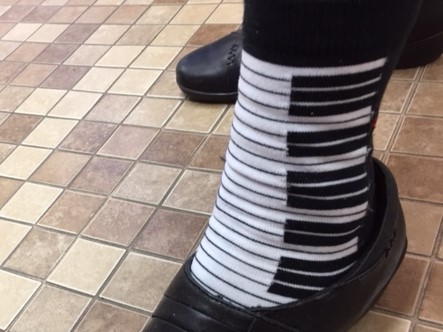 Piano Socks
It seems as though Sam's crazy socks have created a trend – take a look at these piano socks worn by one of our flute players!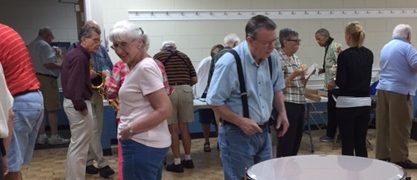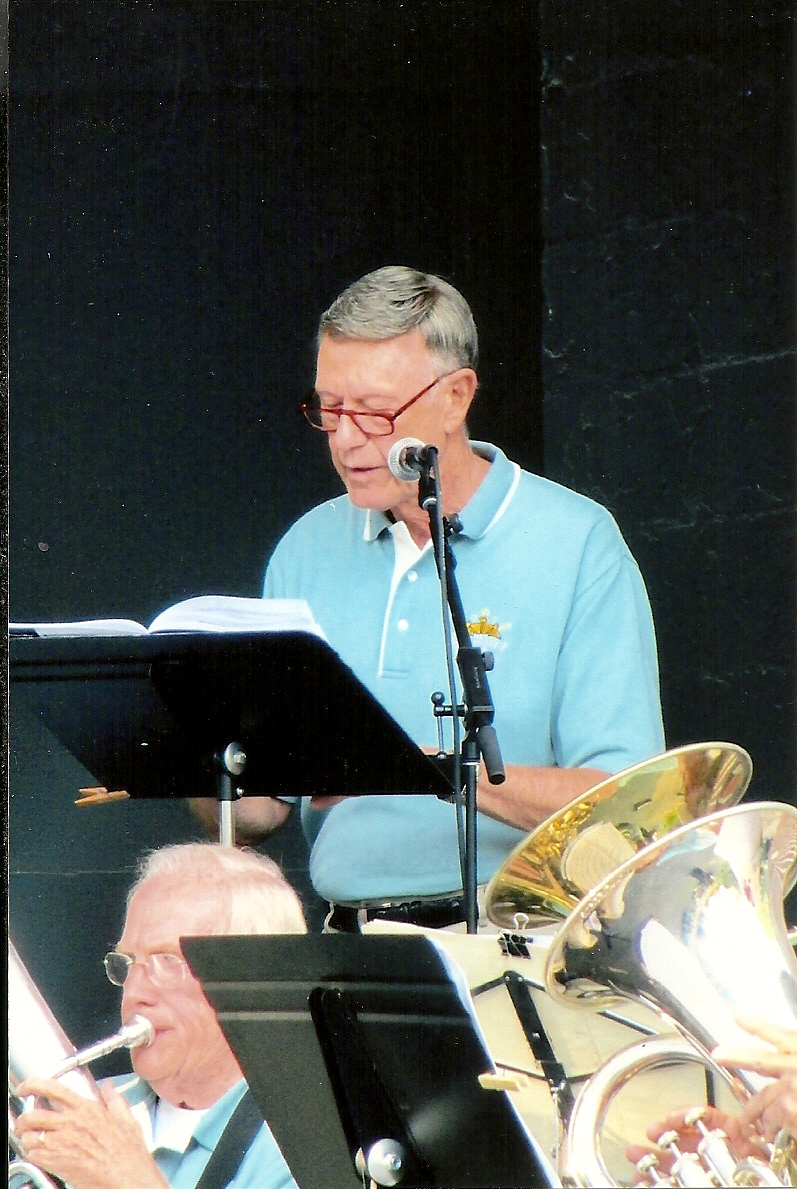 Who?
He says he "used to be Don Hines" but we're not sure just who he is these days!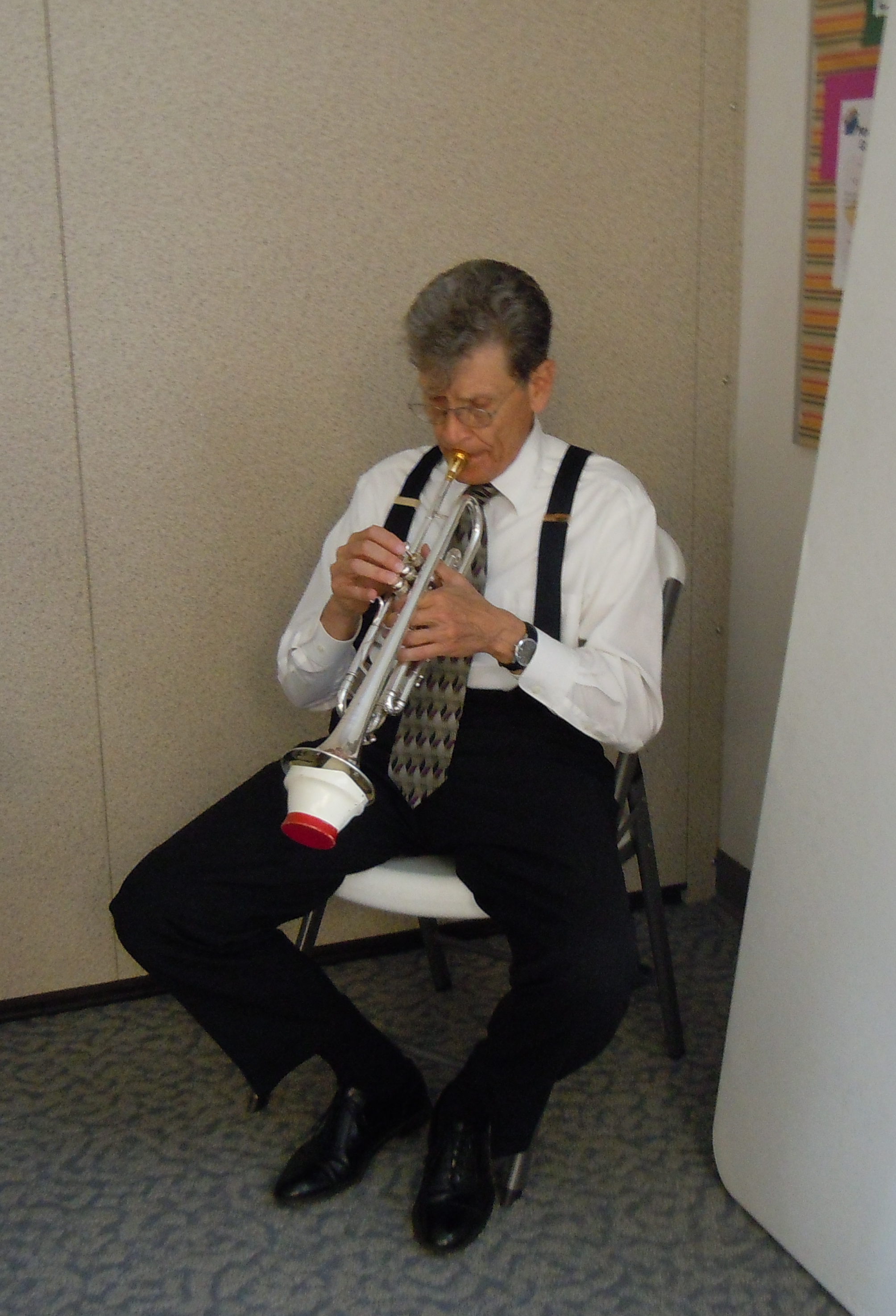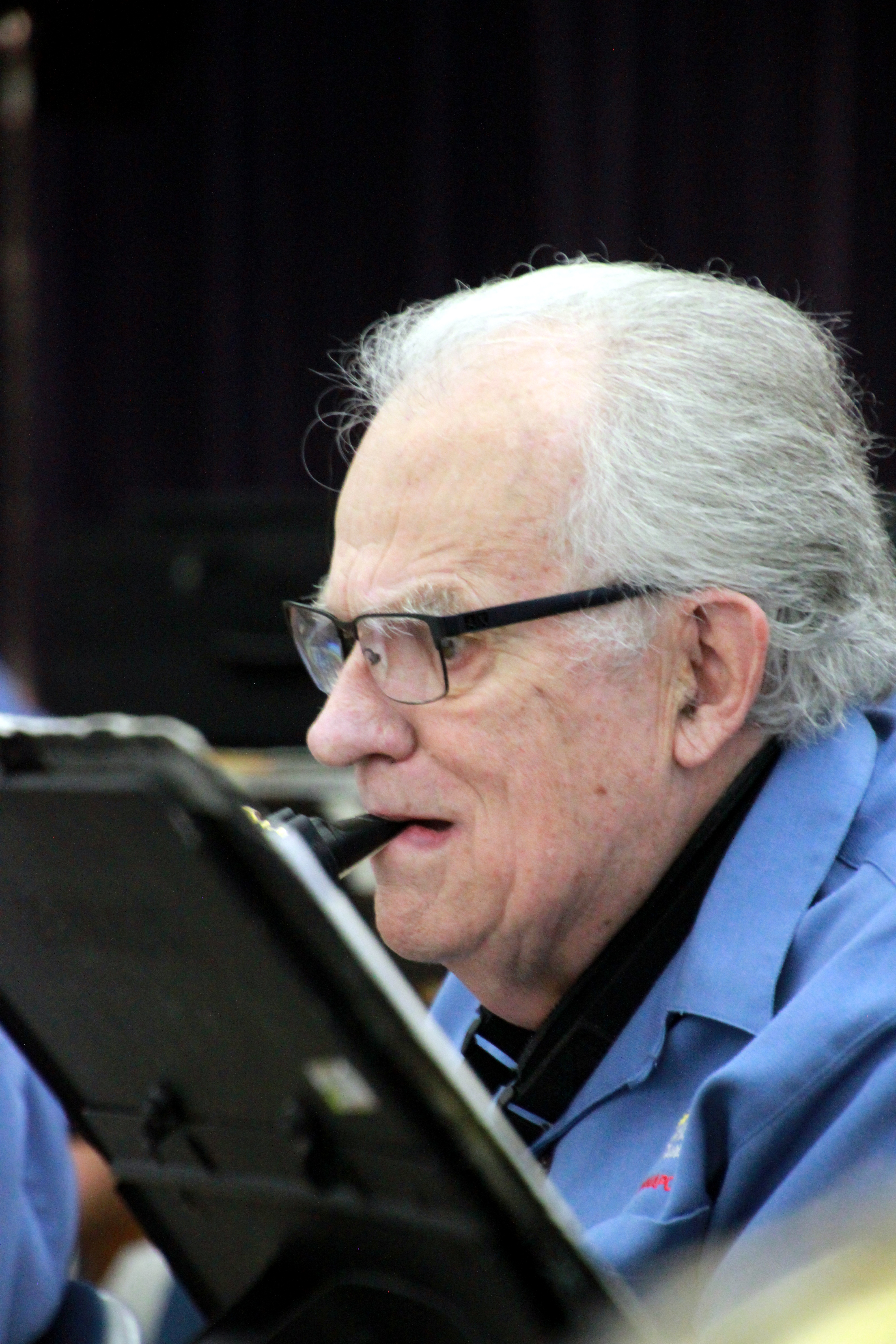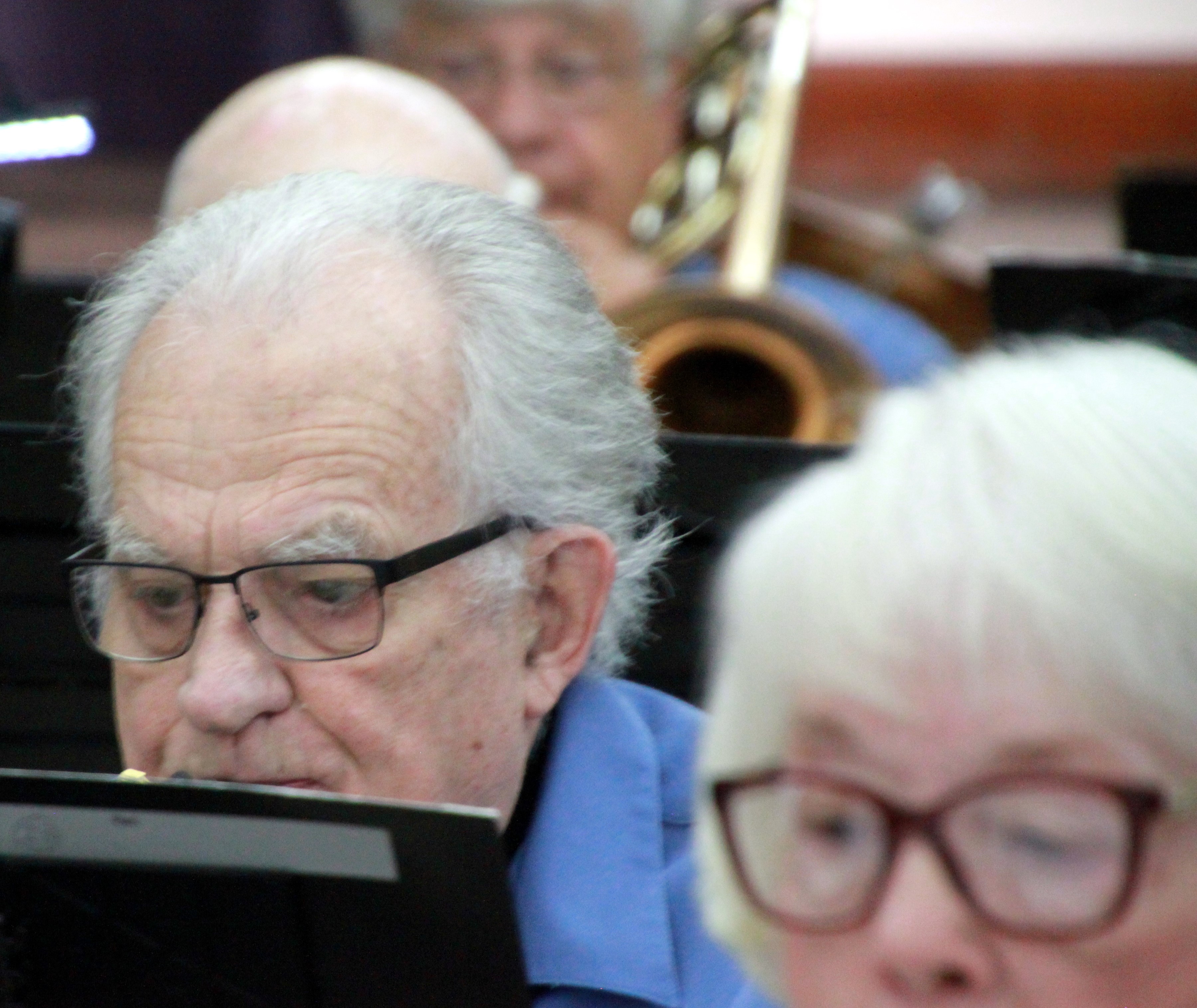 All eyes on the conductor?