Halloween 2019

The Grim Reaper strikes again!

What a crew.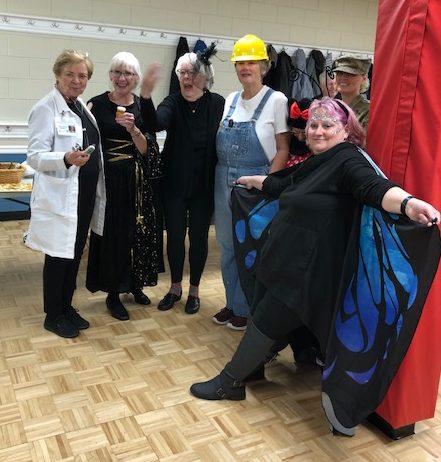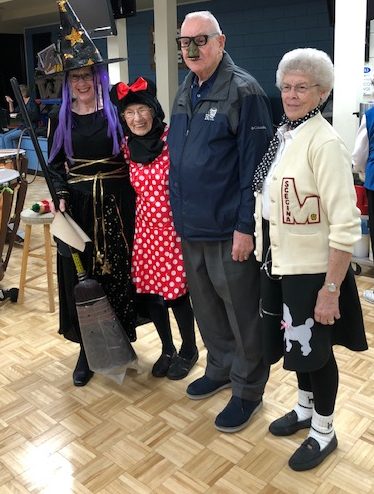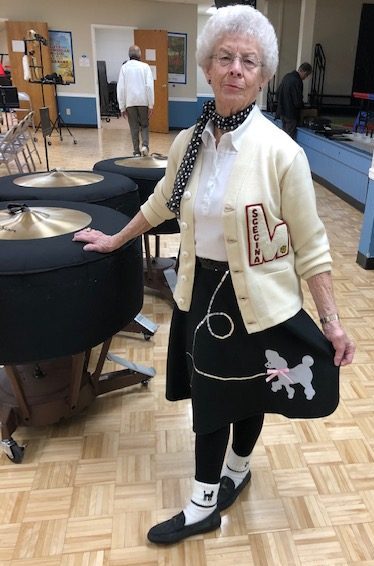 Poodle Lady and original Scecina lettersweater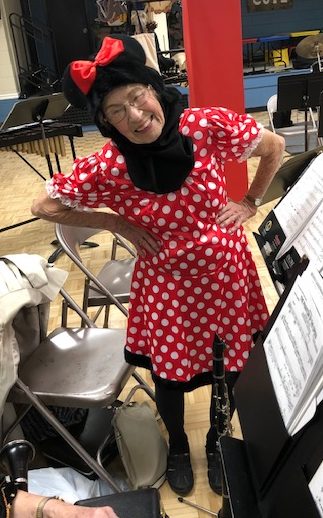 Minnie Mouse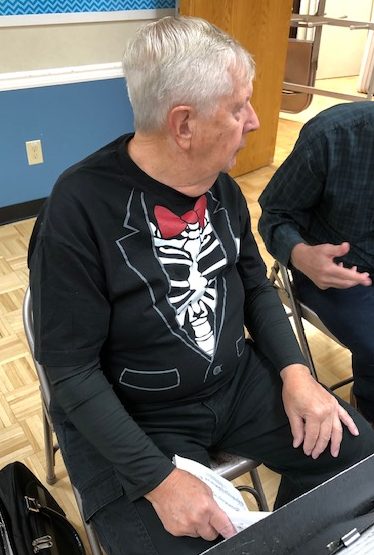 Dem Bones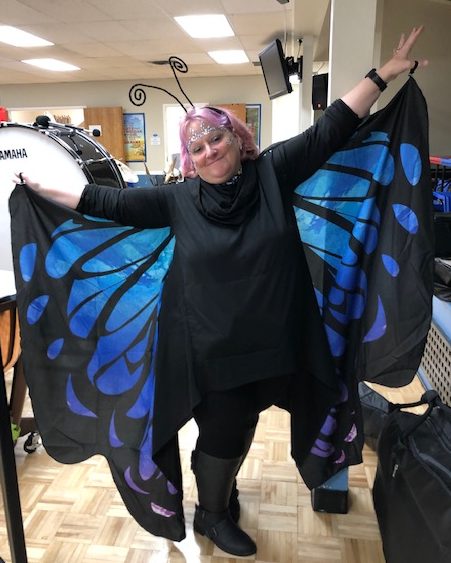 Fly Butterfly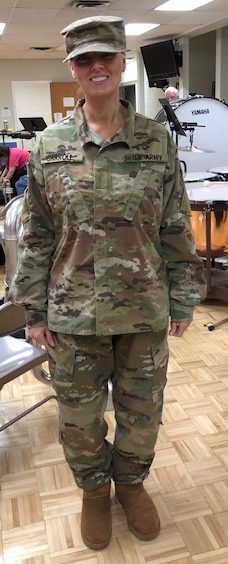 Get that smile off your face, soldier!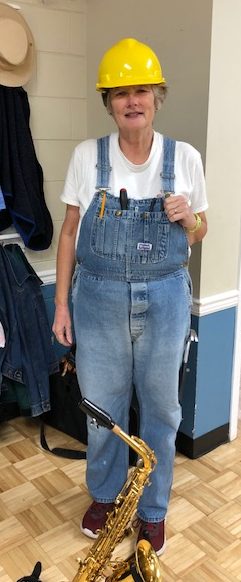 Carpenter Cindy
   
 Dr. Mary Lou
                                        
                         Indescribable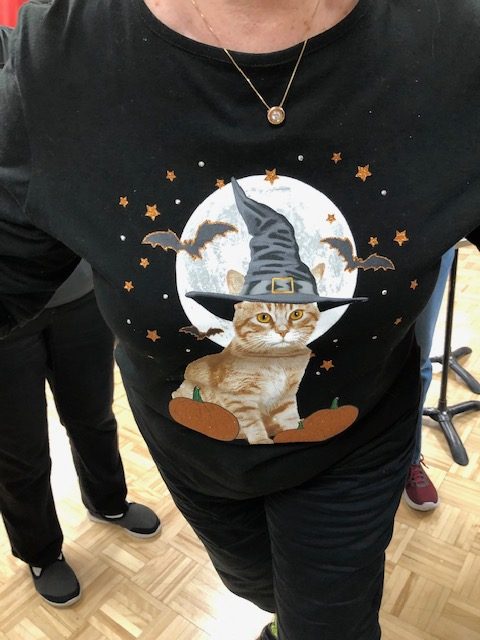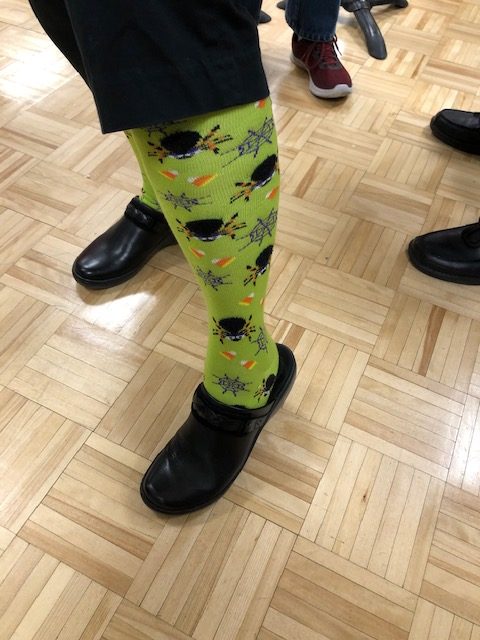 Bewitching Bonnie
But the scariest thing of all was Mother Nature and the SNOW!
October 2018
Oh What a Beautiful Morning!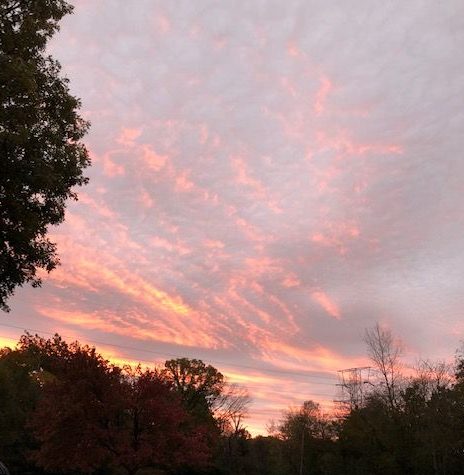 Oh What a Wonderful Day!
I've got a wonderful feeling . . .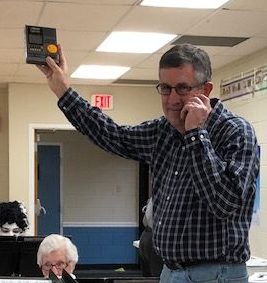 Everything's  going my way!
Maybe . . . Maybe Not!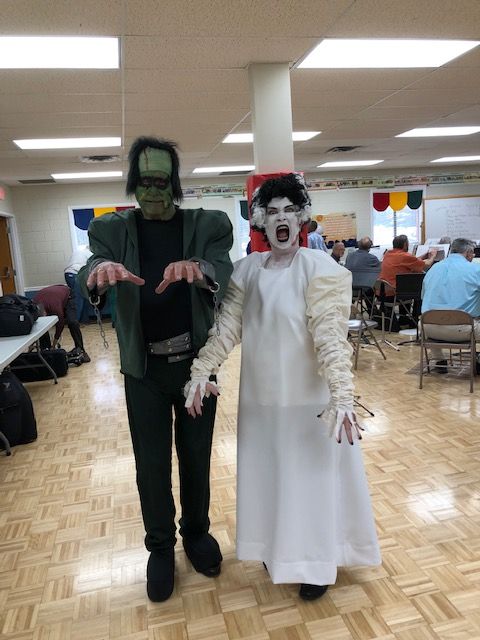 Mr. and Mrs. Frank N. Stein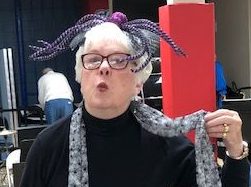 Spider Woman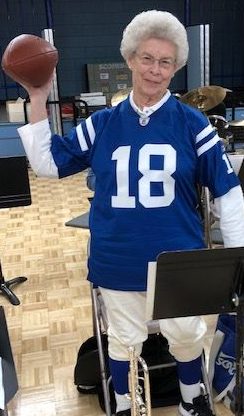 Our  own Peyton Manning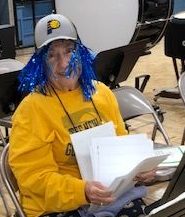 Pacer Fan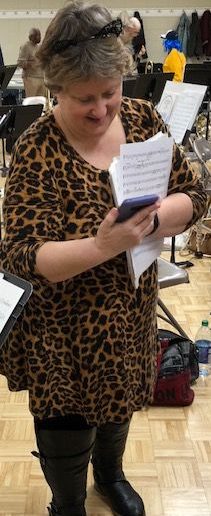 Kitty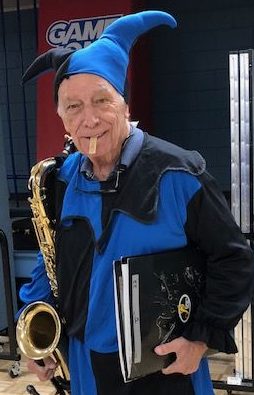 Jokers Wild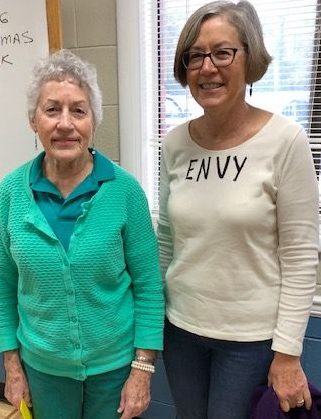 Green . . . with . . . envy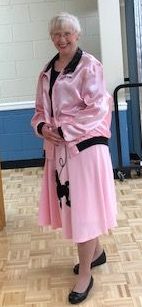 Memories of "Grease"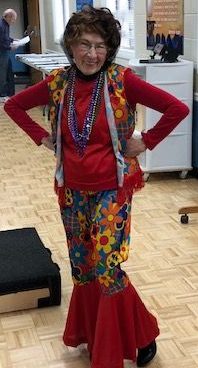 Flower Child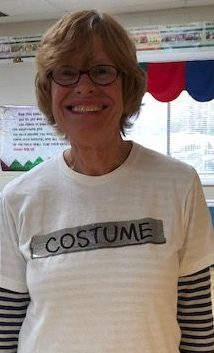 Costume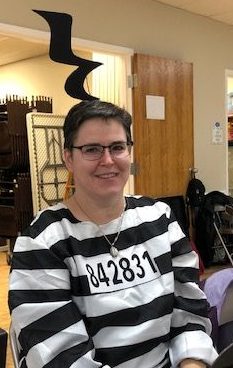 Under A Rest

Alice in Wonderland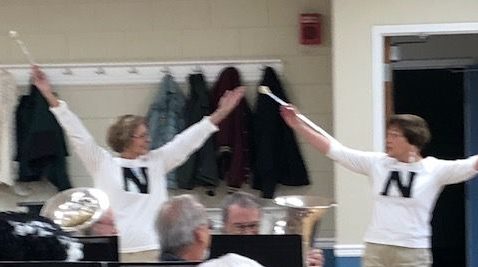 New Horizon Band Majorettes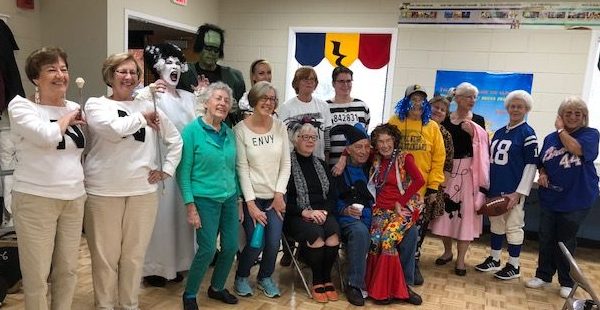 The whole haunting group
YIKES!  Double Take!  Triple Take!  What in the world is that???  It's holding the tuner so it must be a conductor.  And I've only had one cup of coffee this morning.  Not a nice way to wake up.  I don't know about the other members of the band, but I had trouble following this thing!  And being cue'ed, well, that was just terrifying!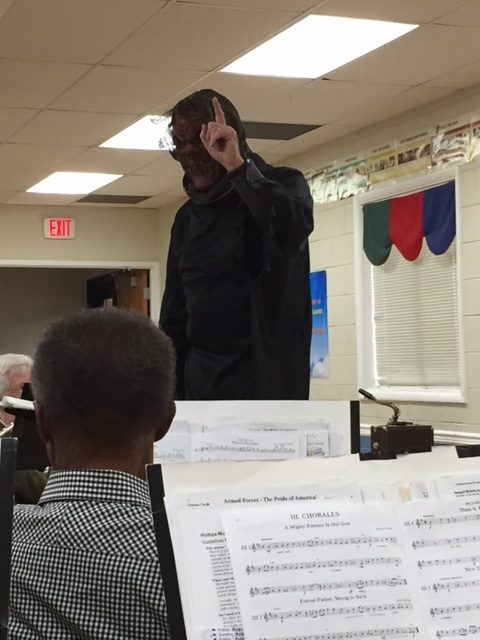 This group is the craziest and "most fun-est" group I've ever been associated with!  Everyone was invited to wear a costume – after all it was Halloween – but . . .  We had everything from innocent cheerleaders, sailors, puppies, unknown animals, creepy faces, Fathom of the Opera, pumpkins, space aliens, and visions of death  Hmmmm, vision of death, actually, that's a good one for a conductor – the death look!  We've all seen that one!
Halloween 2015
Everyone knew something was a muck when Bob stepped up to the podium that morning.  He literally took "Counting" just a little bit too far.  But you had better believe we all counted!  Nobody wanted to cross Count Dracula even though it was daylight.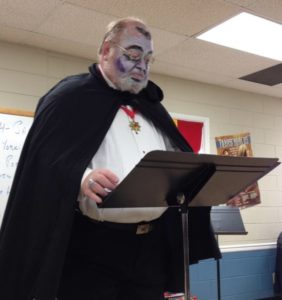 The clarinet section is usually pretty quiet – don't really know they're there between songs.  But this year everyone was encouraged to dress for the occasion – it was Halloween and the clarinet section got a little carried away.  All clarinetists were wrapped in cob webs by a little clarinet being chased by non other than Count Dracula!
Getting a bit complex here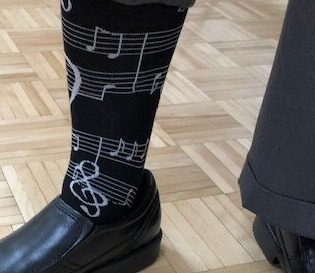 Baby It's Cold Outside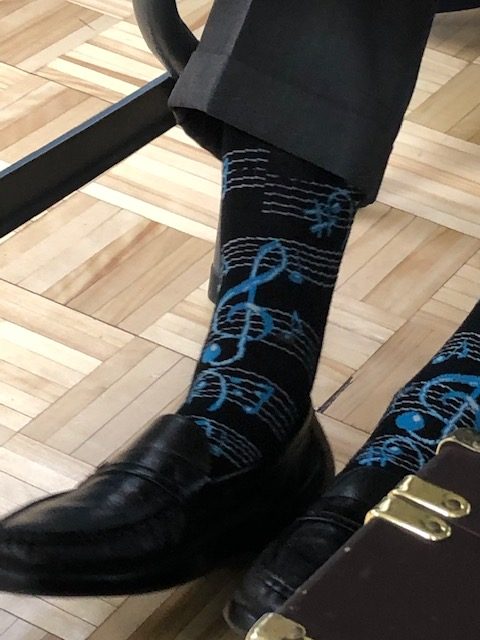 It's so cold outside the Treble Clef has turned blue!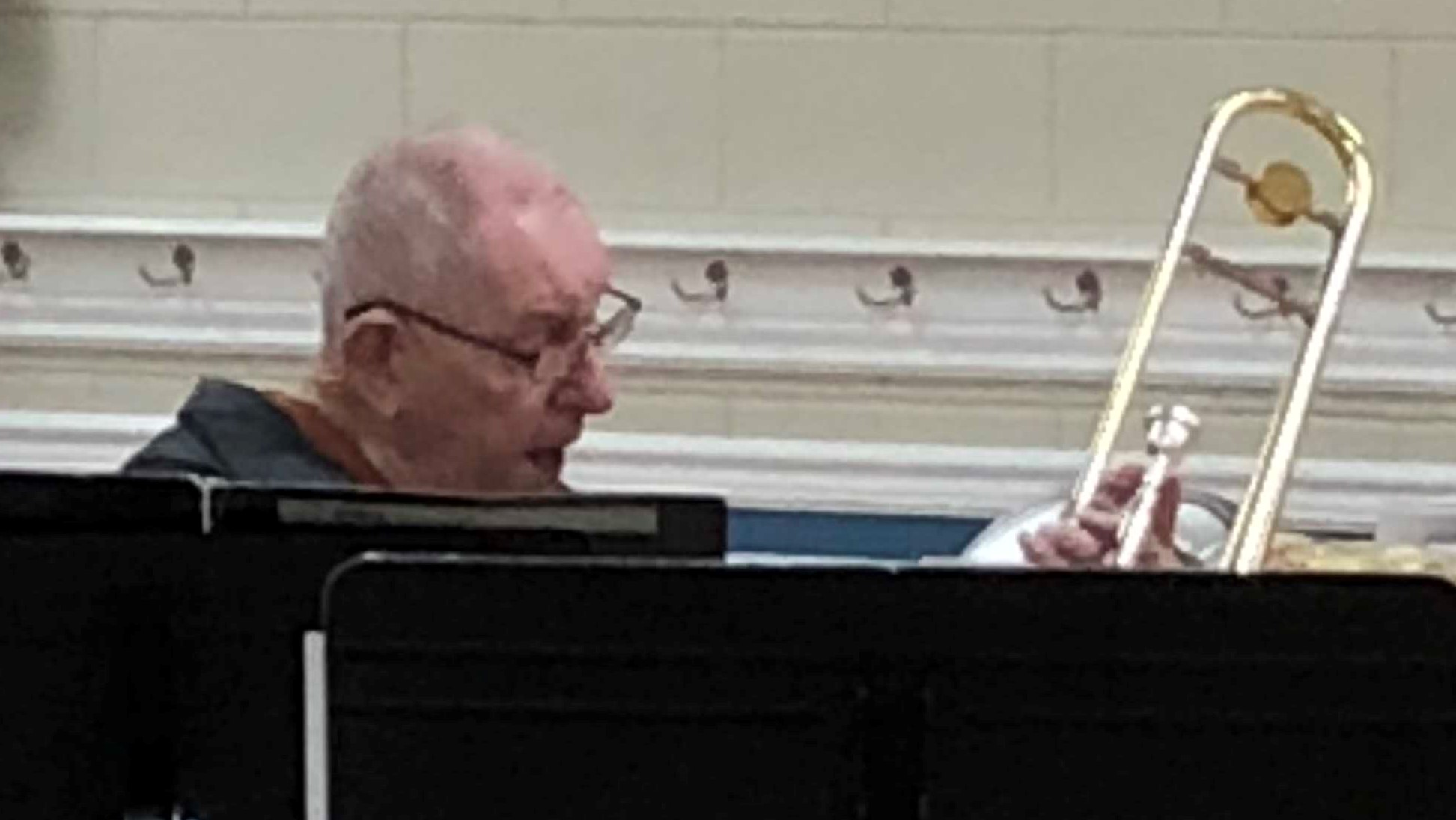 He put his horn together!  He played!  He stayed!  So glad to see him come back!  Welcome back, Sam.  We didn't totally wreck the band room while you were gone!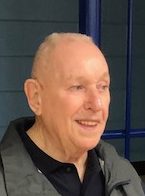 He stopped by for a visit and to check on us.  It was Grrrrreat to see him again!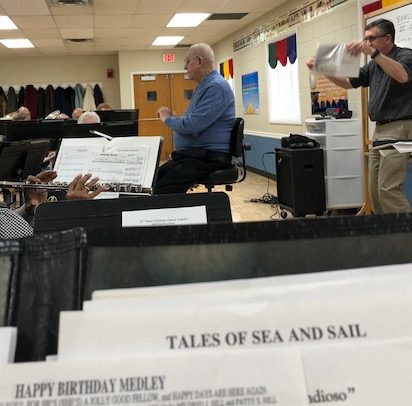 Sam thought he was directing "Amazing Grace" but we were receiving behind the scenes directions for "Happy Birthday!"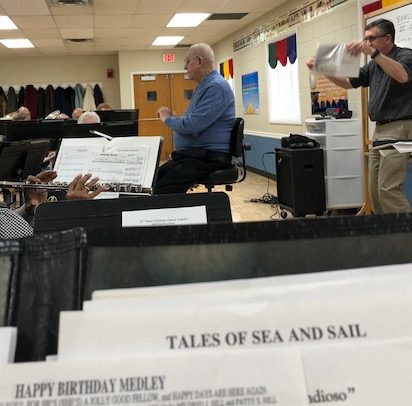 We played this stunt on John a few months ago so he thought turn about was definitely fair play!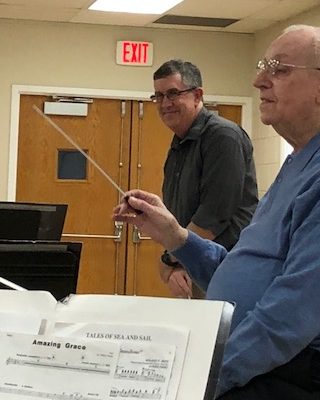 Sam received a bag full of socks – imagine that!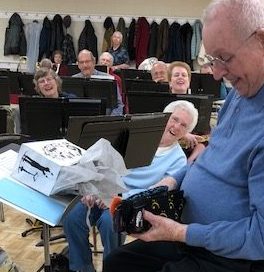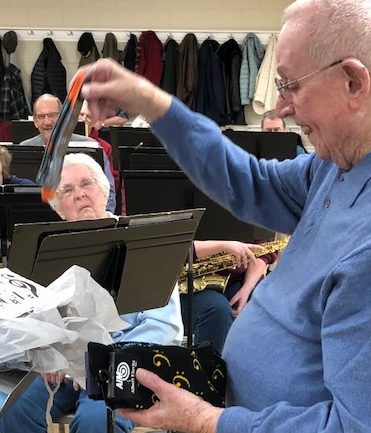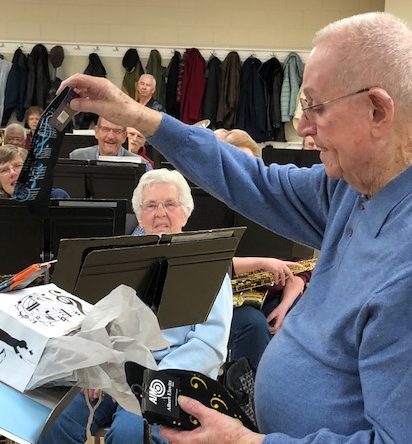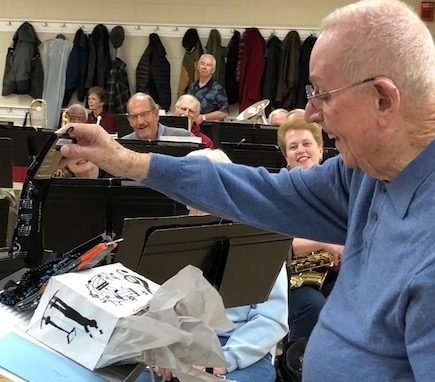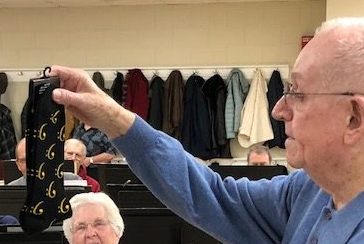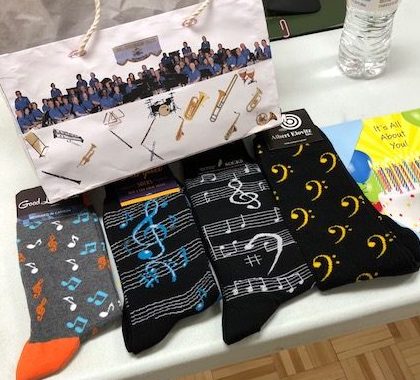 The whole event was instigated by Sam's former student "Oliver."
*******************************
His daughter may be innocent this year but I can't help but think she had an influence on his grandson's girlfriend!
When the Cat's Away the Mice will Play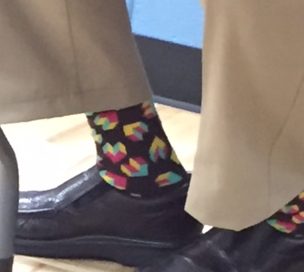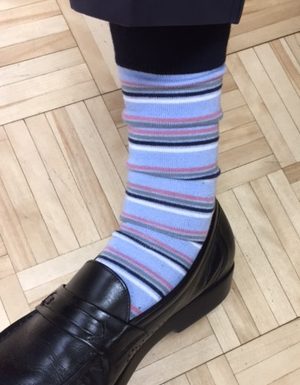 July stripes - pink (almost red) white and blue